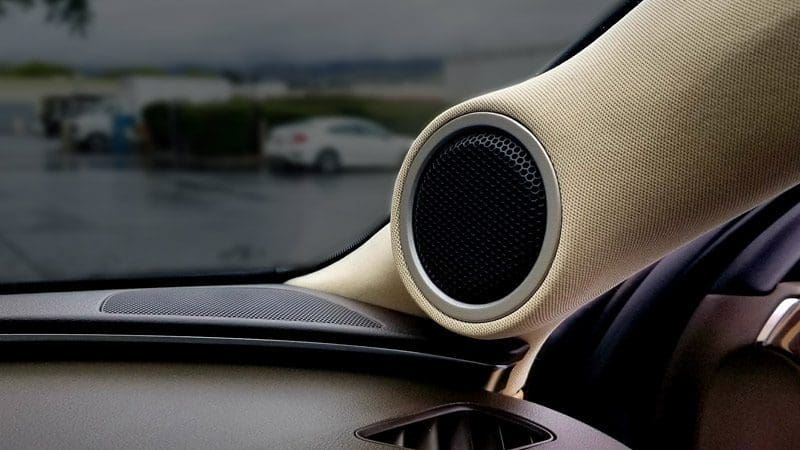 It should be no surprise that your choice of speakers has the biggest impact on the sound quality of your car audio system. With that said, many consumers simply don't understand what separates one speaker from another in terms of performance and value. In this installment of Bang for Your Buck, we are going to talk about car audio speaker upgrades and the performance benefits of buying premium speakers.
How Do Speakers Work?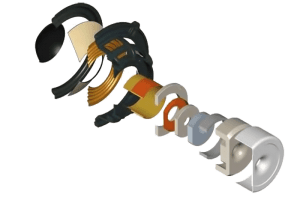 In the simplest terms, a speaker has a cone, a motor and a suspension. The cone is a rigid surface that moves to produce sound. The motor is a voice coil and a fixed magnet. When alternating current from your amplifier creates a magnetic field in the voice coil, the assembly attracts itself toward or repels itself away from the magnet. Finally, the suspension's job is to keep the voice coil and cone centered in the speaker basket and control how far the cone moves at low frequencies.
Many engineers have made it their life's work to try to perfect the performance of a loudspeaker. Advances in computer simulation are responsible for great leaps in performance, thanks to models of magnetic fields and finite element analysis of cone and suspension assemblies.
Why Aren't All Speakers Perfect?
It's simply impossible to design a perfect speaker. Just as with a source unit or amplifier, each component in a speaker is responsible for some minute amount of non-linear behavior that changes the way a speaker sounds. Cone and dust cap resonances cause distortions at mid and upper frequencies. Non-linear suspension geometry can cause harmonics at low frequencies and high excursion levels. Uncontrolled magnetic field changes in the voice coil, top plate, magnet and T-yoke increase inductance and cause distortion at higher frequencies.
In spite of this, don't think for a second that the speakers available for your car, truck or SUV aren't great upgrades over what came from the factory. Remember: Better speakers offer better performance.
The Speaker Quality Analogy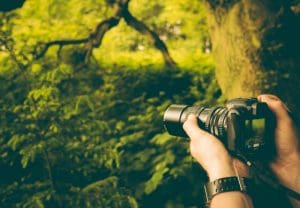 Cameras are a good analogy for speaker performance. An inexpensive digital camera hanging on a peg in a big-box store will take a picture of anything. You'll be able to discern the content of the photo without any problem.
When you move up to a premium point-and-shoot camera in the $400 range, the photos the camera takes will be more accurate. The focus will be improved, and the images will have more detail. It's still the same picture, but the accuracy is better.
Finally, if you move to a digital SLR camera with a premium lens, the accuracy and detail increase even more. The subtlest of nuances in the content are captured with exemplary detail. You can see each hair in a person's eyebrow or the smoothness of the finish on an automobile.
Whether we're talking about great photographs or great music, the resulting experience has as much to do with the equipment as it does with how it's used. A good photographer knows how to compose an image to evoke emotion and tell a story. It's not just a matter of pointing the camera at an object and pressing the shutter release. In our cars and trucks, how equipment is installed and configured plays a huge roll in the quality of the listening experience. We've talked about the importance of proper equipment installation in the past. When it comes to speakers, doing things right is crucial.
Better Speakers Can Play Louder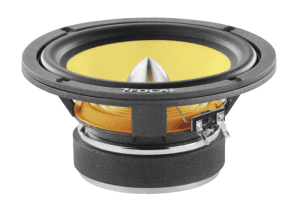 Let's compare 6.5-inch component woofers designed for use in the door of your vehicle. Right off the bat, we can look at the Xmax specification to determine how far the cone can move. Cone excursion directly relates to the maximum output possible from a speaker. The Xmax specification describes the geometry of the motor assembly. A speaker with a rating of 5mm (one-way) can move forward or rearward 5mm without any changes in the amount of voice coil winding that is within the magnetic gap. Beyond this measurement, distortion in the output increases quickly.
A basic 6.5-inch speaker may have 2 or 3mm of one-way excursion. A better speaker will have numbers in the 4 to 5 mm range. Finally, the very best designs may offer as much as 9mm of one-way excursion. Though not deliberately included in this discussion, many 6.5-inch subwoofers have an Xmax specification around 9mm.
Better Speakers Handle More Power
As you spend more money on a speaker set, their power handling capabilities increase. We should make it clear: More power handling does not relate to better performance from a speaker. It's just one of the many aspects that need to be considered during the evaluation and purchasing process.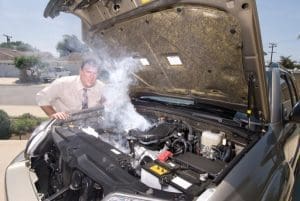 Power handling in a speaker is determined almost exclusively by the diameter of the voice coil. Just as with a radiator or intercooler in a car, more surface area allows for the dissipation of more heat. If you overheat a voice coil, the adhesives used to bond the winding to the former will fail and the winding will unravel – usually with smelly and crunchy consequences.
With some exceptions, there are some general guidelines for the relationship between voice coil diameter and power handling. A 1-inch (25mm) voice coil can usually handle about 60 watts of continuous power. Moving up to a 1.25-inch coil (32mm) increases continuous power handling to about 80 watts. Finally, 1.5- to 2-inch voice coils can handle between 100 and 150 watts of power.
The absolute power handling numbers depend on many factors, including the diameter of the voice coil winding conductor, the proximity of the voice coil to the T-yoke and top plate, and the presence of any cooling vents in the motor design.
Why Is Power Handling Important?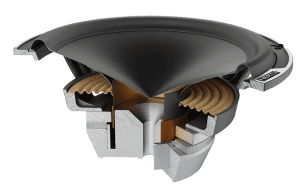 For years, high-quality speakers were considered fragile. They were made with lightweight components, supposedly to help improve their transient performance. The problem was, many people like to listen to their music at high volume levels. It was unfair that speakers that sound great couldn't handle large amounts of power. In the last decade or so, this contradiction has gone away. Premium speakers not only sound great, but they also offer good excursion capabilities and can handle lots of power.
Better Speakers Produce Less Distortion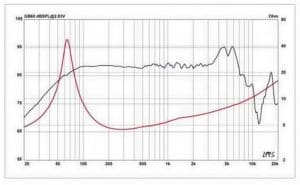 Sadly, very few companies talk about distortion when it comes to speakers. In fact, the entire topic of distortion in the mobile electronics industry is often overlooked because it often reveals that products people think are great actually aren't. A manufacturer needs to be confident in his (or her) product design to reveal every detail of its performance.
While output capabilities and power handling are important aspects of speaker design, distortion, or the lack of it, is the most important of all. To the untrained eye, it's difficult to determine the quality of a speaker by looking at it, but there are often some hints. More information can be provided by looking at a high-resolution frequency response graph of a speaker. Here, cone, dust cap and surround resonances reveal themselves to give some insight into the design of the speaker and how it should be integrated into a system.
How is Distortion Measured?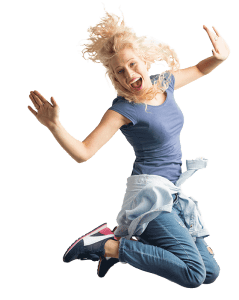 Speaker distortion is easy to measure, for those with the right equipment. Just as with an amplifier or signal processor, a known signal is sent to the device under test. The output of the device – in this case, the speaker – is compared to the input signal.
A concept that is hard for many to grasp is how distortion manifests itself. If you feed a 1kHz, 2-volt RMS sine wave to a well-designed speaker, you get a 1kHz tone back. In a speaker with design issues, you get that 1kHz tone, plus other sounds. These extra sounds are distortion. Sometimes the sounds are harmonics of the 1kHz frequency.
Better speakers produce less distortion. That is to say, less additional information is added to your music. As such, your music sounds clearer, instruments and performers are easier to identify and the sound is more realistic. The most important thing to consider – once that distortion is created, it can't be removed from the system.
How to Shop For Car Audio Speaker Upgrades
It can take years to train yourself to identify subtle differences in speaker performance. With that said, listening to two or three music tracks again and again on different sound systems will help you identify the benefits and drawbacks of those system designs and installations.
When it's time to go speaker shopping, visit your local mobile enhancement retailer and ask for a demonstration. Whether the source is on a display board or in a demo vehicle, listening is the fastest way to quantify the performance differences between speakers.
This article is written and produced by the team at www.BestCarAudio.com. Reproduction or use of any kind is prohibited without the express written permission of 1sixty8 media.