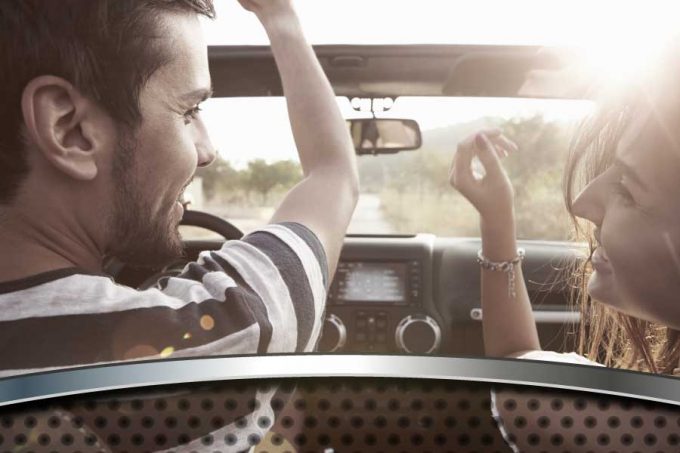 From humble beginnings in 1990, Auto Acoustics has grown into a two-store chain in Burlington and Durham that specializes in car audio. That is where we started and it has always been our first love. To us, nothing is better than getting in our vehicle and cranking up the stereo system. Whether you are looking for a simple upgrade or a full-blown concert on wheels, we have a solution for you.
Upgraded Source Units
Many of our clients come to us with vehicles that lack the latest technology in the dash. Apple's CarPlay and Google's Android Auto are the best way to safely harness the power of your smartphone while driving, and we have you covered. Would you like to add satellite radio, USB ports or a turn-by-turn navigation system? We do that as well. Maybe you just want something simple with Bluetooth for a spare vehicle. Our team can take care of that for you.
New Speakers Bring Out all the Nuances in the Music
The single biggest improvement you can make in any audio system is better speakers. Auto Acoustics offers a wide range of drop-in and component speakers in varying sizes and price points, so we are sure to have a solution for you.
Subwoofers Let You Feel the Sound
Nothing makes a bigger impact in the sound than adding a good-quality subwoofer. We offer pre-made enclosures and custom-built solutions that are designed to have a factory fit and finish. Our installers work with wood, composites, metal and carbon fiber, so no matter the need, we have you covered.
Amplifiers Make Your Music Come Alive
When you are driving up the road and your favorite song starts playing, what is the first thing you want to do? Why, turn it up, of course. That is when you need extra power so the sound doesn't break up as you increase the volume. An amplifier does exactly as it sounds: It amplifies your music. From a mono amplifier designed to power your subwoofer to a multi-channel design to power a whole system, we have you covered.
DSPs are the Icing on the Cake
A digital signal processor (DSP) is what makes a good stereo system sound extraordinary. In the hands of one of our skilled tuners, a DSP can accurately reproduce the sound of your favorite concert right in your car, truck or SUV. It moves the sound from the door to across the dash and brings out every last nuance in the music.
Come Experience Us for Yourself
The best way to experience Auto Acoustics in Burlington or Durham is with an audio consultation at our store. Simply click HERE to be taken to our contact form or stop by with your vehicle. One of our team will work with you to find the best solution for your needs.