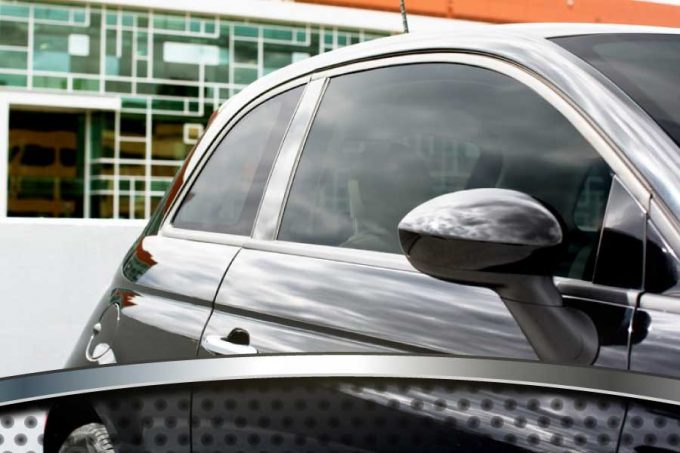 Auto Acoustics in Burlington and Durham is the place to go for the finest window tinting in the area. Since 1990, our unwavering goal has been to deliver the finest products at prices our clients can afford. We offer three grades of film, and all of them come in different darkness levels. We have a dedicated tint bay to ensure the finished product will be exceptional. All of our tint is guaranteed for as long as you own your vehicle, so you can rest easy, knowing you are covered.
Suntek Carbon Film
This is the entry-level film for us, but for most shops, this would be their step-up film. It is best for someone who is focused more on looks or needs to be price-sensitive. It comes in 5%, 20%, 25%, 35%, 55% and 70% levels.
Suntek CXP
This film is a significant step up in performance over our carbon film. You will notice a big difference in heat reduction on those hot Carolina days, as well as a significant reduction in glare and a 99.9% reduction in the sun's harmful UV rays. It comes in 20% and 35% darkness levels.
Suntek CIR
If you are looking for the finest window film around, you just landed on it. Imagine a tint that can block up to 84% of the sun's infra-red heat! When you factor in its incredible clarity, glare reduction and UV protection, this film truly stands head and shoulders above the competition. We offer it in 20%, 35% and 70% darkness levels. Speaking of the 70%, did you know our team can apply this virtually clear film to your car, truck or SUV and give you all the performance benefits without the dark tinted look? This is getting more and more popular for our customers, especially if you have trouble seeing at night. Be sure to ask us about this popular option.
Dedicated Tint Bays Give Better Results
One of the ways our shop is different from others is that we have dedicated tint bays. This allows us to keep dust and dirt at a minimum while increasing our efficiency. The end result for you is a faster turnaround time coupled with a better-looking product.
Years of Experience
All of our tinters have at least 15 years of experience in the window film industry. What that means to you is the technician working on your vehicle is truly a master at this profession, giving you a better finished product that will also be more reliable in the long run.
Come See Us
For more information about the window tint options at Auto Acoustics in Burlington or Durham, simply click HERE or stop by at your convenience. One of our team will help you find the best solutions for your needs.