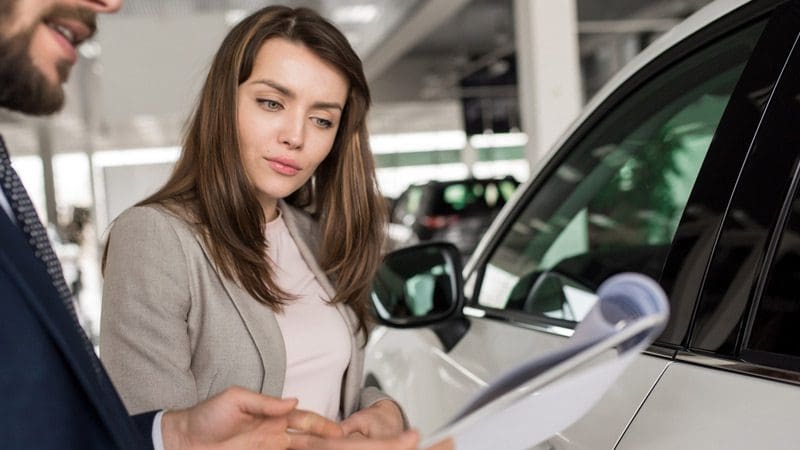 When you go shopping for a computer, it's important that all the pieces work together to provide maximum performance and reliability. When you head out to upgrade your car audio system, your salesperson should ask you a series of questions that will help them identify the perfect solution for your needs and application. When it comes to car audio system design, there are many variables. In this article, we will look at a few upgrade considerations talk about some options to enhance the performance of your system.
Heads Up!?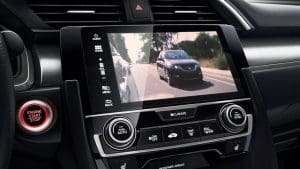 For decades, car audio system upgrades have followed the recipe of a new radio, front and rear speakers, an amplifier and a subwoofer. Lately, it's becoming difficult or impossible to remove the factory radio from many vehicles. In these situations, your mobile enhancement retailer should be able to provide you with options to make use of the signal from the factory source unit or amplifier, then upgrade the performance of the system with new speakers, a subwoofer and an amplifier.
Adding a subwoofer to your system is always a great idea. A subwoofer should be the first thing you upgrade in any vehicle. Once you have a speaker dedicated to reproducing low-frequency information, the smaller speakers in the car or truck can focus on mid-bass, midrange and high-frequency duties.
Regarding the overall listening experience, having a new amplifier and new front and rear speakers should let your system play a lot louder with less distortion. Having rear speakers playing as loudly as the front speakers will wrap the sound around you as though you are listening to a set of headphones. A system like this is unlikely to offer any improvement in staging or imaging unless you invest in a digital signal processor of some sort. Listening to a system with great staging is like sitting in the audience at a concert or in front of a set of home stereo speakers.
The Front Stage Upgrade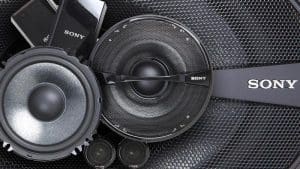 If you are interested in recreating your music with a sense of realism regarding placement, your system design will need to change. Instead of upgrading the rear speakers, a better option might be to invest your speaker budget in a set of good component speakers for the front of your vehicle. You can choose an amplifier with a built-in DSP that allows your installer to tune the system. If you pick a five- or six-channel amplifier, your installer can wire the tweeters and midrange drivers to dedicated channels, then connect the subwoofer to the rear or subwoofer channels.
Once configured properly, a system like this reproduces your music from an imaginary stage that spans the width of your dashboard. If the tune is really on-point, you should be able to pick out individual instruments and identify their locations on this soundstage. With careful tuning, the sound from the subwoofer will seem to come from the dash, rather than the rear of your vehicle. Finally, high-quality speakers can handle more power and produce less distortion than moderately priced OEM-replacement options.
The Front Stage Mistake
To maximize the features and capabilities of a DSP, each speaker should have its own amplifier channel. If you use a two-channel amp and a set of components with passive crossovers, your installer won't have full control over the tweeter level relative to the midrange. He can't change the crossover slopes between the mid and tweeter or adjust the signal delay to each driver.
The Balance of Power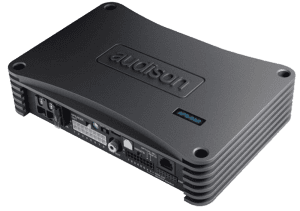 Picking the right size amplifier for your system is important. If you listen at high volumes, then power is very important. That said, you'll need to choose speakers that can handle those high power levels in order for the system to be reliable. Even though a manufacturer prints a huge number like 250 or 350 watts on the box, it's unlikely the speakers can handle that amount of power for any significant amount of time. Always look for the continuous power handling numbers, no peak or maximum ratings.
If you like a lot of bass, then you have some choices to make about subwoofers. Do you pick a single sub that can handle, say 1,000 watts of power? What about two subwoofers that can handle 500 watts? The proper choice depends on your budget, but also on the capabilities of the subwoofers themselves. Can the 1,000-watt subwoofer move as much air as the pair of 500-watt subwoofers? The answer will depend on some computer modeling and requires some consideration as to how much space you can afford to provide for the subwoofers. Two subs are going to require a much larger enclosure.
The Recipe Book for System Design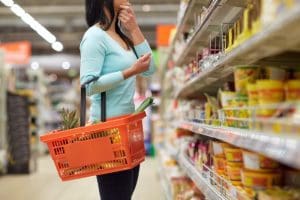 Shopping for an audio system upgrade is like cooking: You need to determine what you want long before you head to the grocery store. Do you want loud? Do you want incredible accuracy? Do you want something that does not affect the cargo capacity of your vehicle? What is your budget for the project? Do you want to do everything at once? Only once you have a plan in place can you get an accurate quote to upgrade your vehicle. You may learn or experience something new as you do your research. It's certainly OK to change your plan.
Drop by your local mobile enhancement retailer today and ask some questions. Let them know what you like about your existing car audio system, and what you would like to improve. If they have a demo vehicle, ask for a demonstration. Hearing someone else's vehicle can be an eye-opening experience. Listen to their advice about system design and don't be afraid to ask questions. Take your time with the system design plan and you'll end up with great results.
This article is written and produced by the team at www.BestCarAudio.com. Reproduction or use of any kind is prohibited without the express written permission of 1sixty8 media.