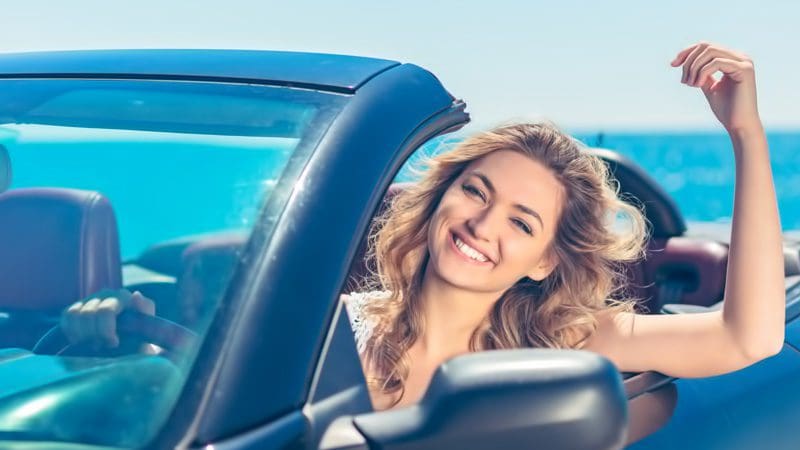 If you are like most people, you may think that your local car stereo shop specializes in custom audio systems, speaker replacements and, if they have marketed themselves well, remote car starter installations. The reality is, many mobile enhancement retailers offer a variety of automotive enhancement services that extend well beyond audio system sales and service. Let's have a look at some of the service options that don't get talked about as often. (Editor's note: Not all of these services are available at every mobile enhancement retailer.)
Automotive Enhancement Services
The following items are offered in no particular order. Before you head to your local retailer, you may want to give them a call or send an e-mail to confirm that they provide the service you seek.
1. Parking Alert Systems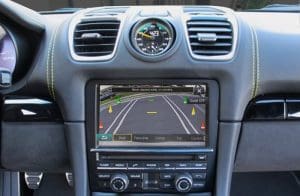 Many new cars and trucks come from the dealership with advanced collision avoidance technologies. The most basic is a rear-vision camera system or parking sensor system that can alert you to the presence of an object or person while maneuvering your vehicle. If your vehicle doesn't have a backup camera or parking sensors, a system can be added quite easily.
2. Blind-spot Monitoring Systems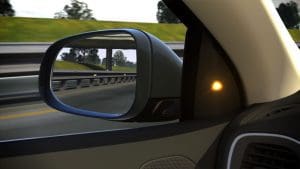 In the same vein as the parking sensors, an aftermarket blind-spot monitoring system will alert you to the presence of a vehicle or object beside or just behind yours. When an object enters this space, a small indicator will illuminate to alert you to an object in your blind spot. If you activate the turn signal, an audible warning will be produced to let you know that someone is there.
3. Heated Seat Systems
If your car, truck or SUV didn't come with heated seats, don't fret. High-quality seat heating elements can be added to most vehicles to make your trips a lot more comfortable when it's cold out. If you have a bad back, a little extra warmth may the ticket to making your drive more comfortable. Most heated seat kits offer high and low settings, but you can often opt for systems with variable settings.
4. Upholstery Upgrades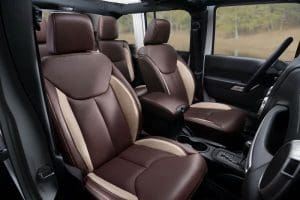 If you have an older vehicle or are interested in changing the look of your interior, your local mobile electronics specialist retailer can provide you with a complete custom interior. Companies like Katzkin, Leatherseats.com and Roadwire offer vehicle-specific seating upholstery in a variety of colors and patterns, including your choice of thread color. They can often embroider a logo into the upholstery if you wish. Many shops can also swap out the carpet in your vehicle with a new custom-molded piece in a variety of colors to complete the transformation.
5. Power Windows
Did you know that you can add power windows to a vehicle that has manual crank-style windows? There are two options to achieve this upgrade. Ideally, your local retailer can swap in a motorized window regulator (lift mechanism) that is a direct fit from the factory. This option won't be cheap but it offers the best performance and longevity. If the cost or availability of the factory system rules out that option, companies like SPAL offer universal motorization kits that include control switches. Your shop can integrate your power windows (factory or aftermarket) into your remote starter, security system or keyless entry system to allow the windows (or even your sunroof) to be opened or closed remotely.
6. Fog and Auxiliary Lighting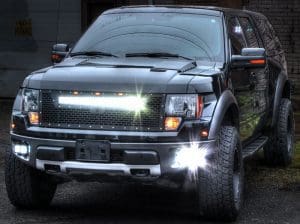 Who better to install aftermarket lighting than someone who specializes in automotive electrical systems? From a set of OEM-style fog or driving lights to high-power bumper or roof-mounted light bars, your local mobile electronics specialist can install and wire the system so it's secure and reliable.
7. Emergency and Signal Lighting
If you have a work truck, talk to your local mobile electronics specialist about installing high-output emergency lighting. From beacons and light bars to surface-mount lighting, strobes, sirens and scene lighting, an automotive electrical expert is adept at integrating these systems into your vehicle safely and reliably.
8. Cruise Control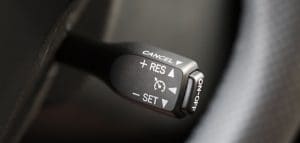 A variety of new vehicles are still available without cruise control. Whether you have a classic car with a carburetor, a new vehicle with drive-by-wire throttle or something in between, aftermarket cruise control solutions are available to make your next long-distance trip a lot more comfortable.
9. Truck Accessories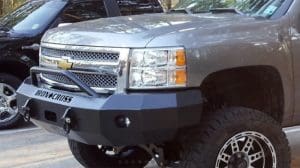 Are you in the market for a set of side-steps, a new toolbox for the truck bed, a new tonneau cover or an off-road-ready grille guard? Drop by your local mobile enhancement retailer. In addition to being experts at automotive electrical systems, most shops have the tools and experience required to install a variety of truck accessories.
10. Vehicle Tracking Systems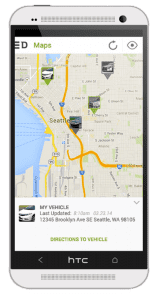 If you want to know where your vehicle or fleet of vehicles is at all times, a GPS-based tracking system is a perfect solution. These products can monitor a single vehicle and send you an alert when it moves, or they can log the location of dozens or hundreds of trucks, all at the same time. GPS tracking systems have been proven to cut down on wasted time and reduce the potential for accidents by altering driving behavior. Tracking systems are also available for powersports vehicles and construction equipment.
11. Power Trunk Release
Almost any car stereo shop can add an actuator to a cable-operated power trunk to integrate it into a keyless entry, remote start or security system. They can even add a switch to your dash, center console or glove box to pop the truck easily from inside the vehicle. Why stop with the trunk? How about a power fuel-filler door release?
12. Electrical Repairs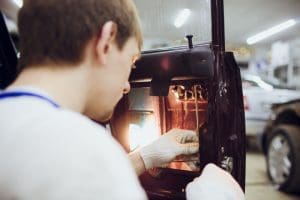 Do you have a power window that won't roll down, a door that doesn't lock when you press the button on your remote, or an intermittent instrument cluster? The advanced troubleshooting experience that most mobile electronics technicians possess far exceeds that of some dealership service centers. If there is something electrical or electronic not working on your vehicle, drop by and see if they can help.
13. Custom Fabrication Products
Not every fabrication project needs to be about an audio system. If you need a mobile office complete with 120 VAC outlets and mobile Internet in your SUV or van, that's an easy task. What about building custom door panels and a center console for a custom or classic car restoration? Many mobile electronics shops around the country specialize in custom interior fabrication.
14. Radar Detector and Laser Countermeasure Systems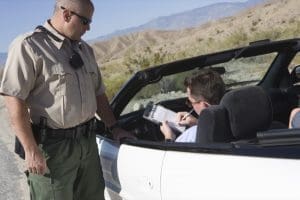 If you live in a state or province that allows the use of radar detectors, the team at your local car stereo shop is far and away the best choice to integrate a premium system into your vehicle. Custom installed radar detectors and laser defense systems provide early warning against police radar and can delay laser measurement devices from obtaining a speed reading.
15. Detailing and Paint Protection
Are there scratches or swirl marks in your paint finish? Having your vehicle professionally detailed can make it genuinely look better than new. There are several premium paint protection products available that can help maintain the finish of your vehicle. Ceramic coatings and paint protection film will help keep your car, truck or SUV looking like new.
16. Window Tinting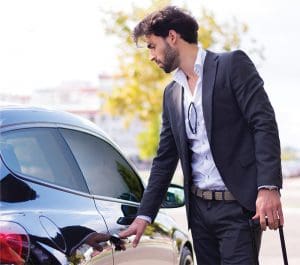 Having the windows of your vehicle tinted does a lot more than simply change the style of your vehicle. Window films block almost all of the ultraviolet energy from the sun to protect the occupants from accelerated skin aging. Premium films offer infrared rejection properties that help to keep the interior of your vehicle cooler. Window tint can also make your vehicle safer. If you get into an accident, the resulting tiny pieces of glass will remain adhered to the film rather than flying across the vehicle. Finally, window tint can help to reduce crimes of opportunity. If someone can't see the contents of your vehicle, there is less reason for them to break in.
17. Wheel and Tire Upgrades
Many mobile enhancement retailers offer a variety of wheel and tire packages for cars, trucks and SUVs. In many cases, you can have the products you choose installed in a day or two. Nothing changes the styling of a vehicle more than a new set of wheels. Tires are the No. 1 safety item on your vehicle — they are the only thing keeping you connected to the road.
18. Premium Floor Mats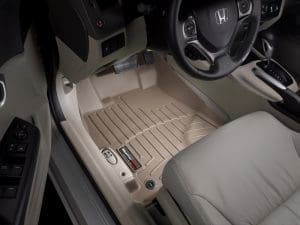 Many retailers offer automotive accessories like floor mats. One of the most popular brands in this category is WeatherTech. Their premium Floor Liner solution features a high-quality protective mat that is molded to the floor of your vehicle. The mat extends up the firewall and the center console to protect your carpet from damage, dirt and salt stains. WeatherTech also offers side window deflectors, mud flaps, bug deflectors and much more. Even if your local retailer doesn't carry the WeatherTech brand, they should be able to source a solution to keep your vehicle looking great.
19. Boat, Motorcycle and Powersport Vehicle Audio Upgrades
Just because it's called a car stereo shop doesn't mean that its technicians aren't adept at working on all sorts of mobile audio systems. Marine audio upgrades are a great way to make your time on the water even more enjoyable. Cruiser-class motorcycles are even more fun when you have an audio system that sounds great. If you want music on your side-by-side, ATV or even a snowmobile, they should be able to handle that as well.
20. Performance Parts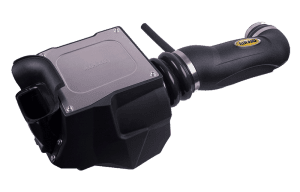 Are you looking for a set of lowering springs, a computer programmer or maybe a supercharger or turbo kit? Many mobile electronics retailers have technicians available to enhance the performance of your vehicle. A bolt-on exhaust, cold-air intake, high-flow air filter or throttle body spacer can provide your vehicle with a little extra power and may improve your gas mileage at the same time.
This article is written and produced by the team at www.BestCarAudio.com. Reproduction or use of any kind is prohibited without the express written permission of 1sixty8 media.